Alberta Chess Association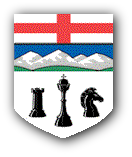 Mojtaba Faraji

Lethbridge, AB
Since I believe lessons must be tailored individually to each and every student, my lessons usually begin with 1 or 2 games of playing a rapid time control. Afterwards, I will identify areas of improvement and customize my lessons to focus on my students' weaknesses. I highly value positional understanding and believe it to be a crucial foundation in every aspect of a chess game (even tactics), as a result, my lessons will always be explained with an emphasis in various positional concepts. My most notable chess accomplishment was winning the 2016 Canadian Open U2000.

I'm always looking for new students (preferably in the beginner to 1900 range).
Please contact me via email at faraji29@hotmail.ca for more information.