Alberta Chess Association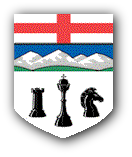 Games


Download ACA Game Database 2006-2017
Last update: January 22, 2017. Number of games: 6,250.

Download ACA Historic Database (1970-2005) - 5,410 games

If you have games that you would like to include, please send a pgn file by email to albertachess@gmail.com. The games must be played in Alberta, or by an Albertan.


Download games from various ACA events (PGN format)

2015

Event

Dates

City

Winner(s)

Download

PGN

PGN Viewer
2014

Event

Dates

City

Winner(s)

Download

PGN

PGN Viewer
2013

Event

Dates

City

Winner(s)

Download

PGN

PGN Viewer
2016

Event

Dates

City

Winner(s)

Download

PGN

PGN Viewer
2012

Event

Dates

City

Winner(s)

Download

PGN

PGN Viewer
2011

Event

Dates

City

Winner(s)

Download

PGN

PGN Viewer
2010

Event

Dates

City

Winner(s)

Download

PGN

PGN Viewer
2009

Event

Dates

City

Winner(s)

Download

PGN

PGN Viewer
2008

Event

Dates

City

Winner(s)

Download

PGN

PGN Viewer