Alberta Chess Association
Time control: Game in 25 minutes with a 5-second increment

Estimated round times: 12 pm, 1 pm, 2 pm, 4 pm, 5 pm
After round 3 there will be a 1-hour break. Awards ceremony will commence immediately after round 5.

Open Section: $20 for adults, $15 for juniors (U20) if registered online before noon, Friday, April 13. Add $5 for late registration. Free entry for GM/IM/FM. CFC Membership is required and may be purchased on site. Annual membership is $43 for adults, $28 for juniors. CFC tournament membership is $13 for adults, $7 for juniors.

Amateur Section: There will be an amateur section for new, unrated players. $15 entry. No CFC membership required; this section is not rated.

Prize fund: Sum of entry fees minus ACA dues of $3 per player. $300 guaranteed prize fund.

Byes: Up to two half-point byes are allowed in rounds 1-4 if requested before the start of round 1.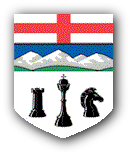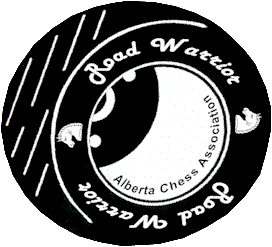 This is a
Road Warrior
event!
2018 Alberta Active Championship

Date: April 14, 2018
Venue: Baymont Inn & Suites (formerly Red Deer Lodge)
4311 49 Ave, Red Deer, AB T4N 5Y7

Organizer: Alexey Taranik, email: taranik1978@yahoo.ca
Tournament Director: TBD

Tournament format: 5-round Swiss, CFC and FIDE Rated; Amateur section unrated