Alberta Chess Association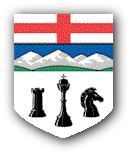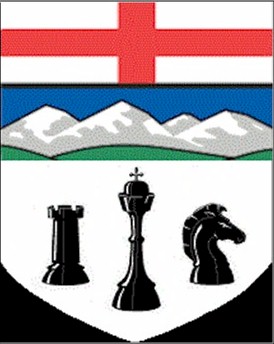 2016 Battle of Alberta


Date: September 10, 2016
Venue: Red Deer Baymont Inn & Suites (formerly Red Deer Lodge Hotel), Pine Lake Room
Address: 4311 49th Ave., Red Deer, Alberta


Battle Regulations
North battles South. Dividing line: Red Deer river or 52°16'05" elsewhere in the province.
12 players per team are arranged according to rating from highest down to lowest.
Each player plays two rounds against the same opponent, one game with white, the other with black.
Drawing of lots for colours will be done immediately before round 1.

Tournament Arbiter: Alexey Taranik

Captain of the defending champion North is Micah Hughey: mhughe@rocketmail.com. 780-807-6365

Captain of the South is Vlad Rekhson: vrekhson@yahoo.ca.

Please contact your team Captain as soon as possible if you wish to join the team as a player or a substitute.

The winning team gets the Battle of AB trophy.
If the match ends up in a 12-12 tie, the defending champion North keeps the trophy.

CFC & FIDE rated
CFC membership is required and may be purchased on site.
Expired CFC memberships must be renewed prior to round 1.

Time control: Game in 90 minutes with a 30-second increment

Round times: 11:30 am and 3:30 pm. The Arbiter at his discretion may postpone the start by up to half an hour if many of the players from one team are not available at the start for a good reason.

Default late time: 60 minutes unless the Arbiter decides otherwise.

Final roster/board order announcements must be made by noon, Wednesday, September 7th.
Players' ratings will be determined by the CFC/FIDE rating lists published on September 1st.
After the official roster announcement, replacements must be lower rated then the players they are replacing, and replace them on the same board. Replacements after the first game will only be allowed in case of an emergency. The final decision on whether to allow a replacement will be made by the Arbiter.

ACA will cover the venue rental costs, CFC/FIDE rating fees as well as the TD fee. The captains must ensure that all their players are current CFC members or have purchased a tournament membership ($21 for adults and $11 for juniors).